Girl with the Dragon Tattoo Clothing Line Release at H&M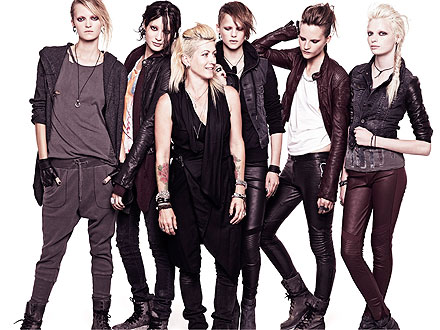 Lisbeth Salander's signature style is going to be encapsulated in the new H&M collection inspired by the Girl with the Dragon Tattoo. The 30-piece collection hits stores Dec. 14, just one week before the film opens in the U.S. The collection will be edgy but with a wearable quality to it. H&M has assured us that Salander's signature style will be a bit more flattering and feminine than what you'd picture.
The collection includes $3.95 tribal-style earrings, a $199 leather jacket, hoodies for $29.95 and lace-up boots for $59.95. There are also T-shirts stamped with Swedish proverbs — used on posters for the film — and a hand-painted design that blends the Swedish and American flags, a look first created for Mara's February W magazine shoot.
Get excited, people!