Sample Sale Alert: Bulga Handbag and Purses and Sarah Pacini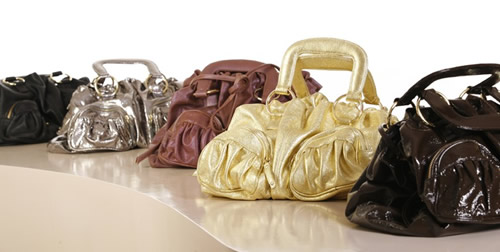 Who: 

Bulga   Handbags +    Sarah Pacini
What: Bulga consists of fine Italian leather handbags with a modern edge, known for being weightless and having limitless possibilities. Sarah Pacini is a timeless, international designer whose unique blend between knit, fabric and shape, results in a collection that is ultra-feminine.
In honor of both collection's versatility Savvy & Co is offering free styling from their Savvy Stylists at the event on Thursday and Friday, be sure to come by and have a stylist help work these beautiful collections in to your wardrobe.
Where:
Savvy's New Soho Location
42 Greene Street – Second Floor
(Btwn Grand & Broome Streets)
When:
In-House Sale hours are as follows:
Thursday, November 12th 10:00 AM to 8:00 PM
Friday, November 13th 10:00 AM to 8:00 PM
Saturday, November 14th 10:00 AM to 7:00 PM
As seen in: Life & Style, July 2009; Gala Style, April 2009; Femmes Mag, February 2009; Style.com, October 2008; Life & Style, October 2008… just to name a few.
Celebrity Fans: Rihanna, Jessica Simpson, Hilary Duff, Jessica Alba, Lindsay Lohan, Vanessa Minnillo, Maria Menounos, Miley Cyrus…amongst others.