Calvin Klein's Infamous Ads- Sex Sells, Orgies Don't…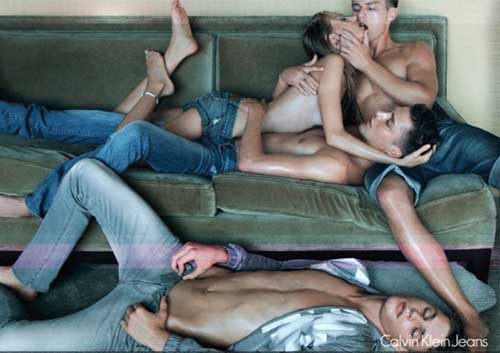 Seriously Calvin, we know that your jeans don't compare to Sevens, Paige, Rock & Republic, JBrand or the like so why don't you take it like a man instead of showing your jeans having a really creepy foursome. Guess what I still don't want them. And guess what else, none of my friends do either. When is the last time you went to a bar and saw your friend wearing a super cute pair of jeans that were Calvin Klein–I'd have to say never. How about invest in figuring out how to cut your jeans not like they're from the 80s instead of being known solely for having racy advertisements?
I'd show you guys the video but guess what? It was banned from Youtube. Shockingly.